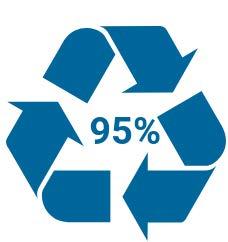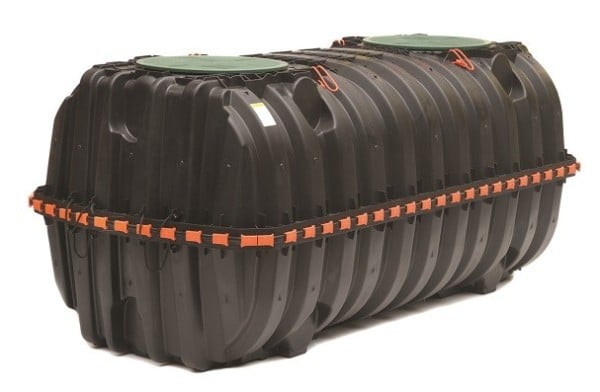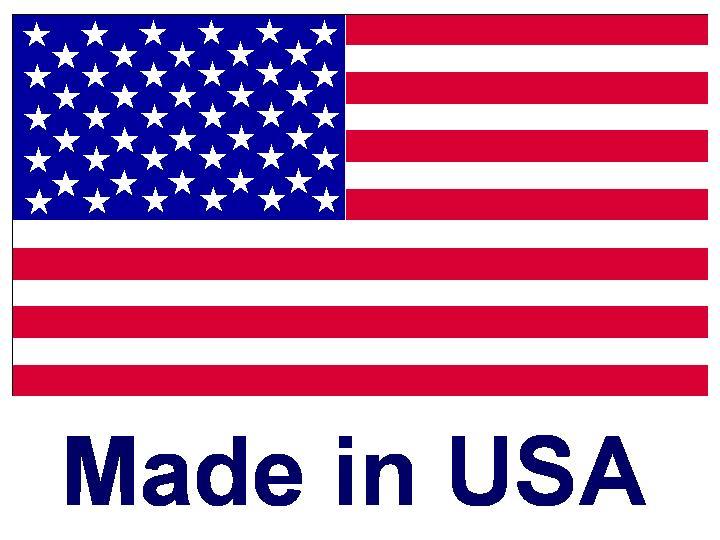 Prevents millions of pounds of plastic waste from entering landfills
Available in 1000 gallon and 1500 gallon sizes

The Infiltrator IM-1060 is a lightweight strong and durable septic tank. This watertight tank design is offered with Infiltrator's line of custom-fit risers and heavy-duty lids. Infiltrator injection molded tanks provide a revolutionary improvement in plastic septic tank design, offering long-term exceptional strength and watertightness.
The most durable poly tank on the market. 
Lightweight - Sturdy - Easy to Handle and Install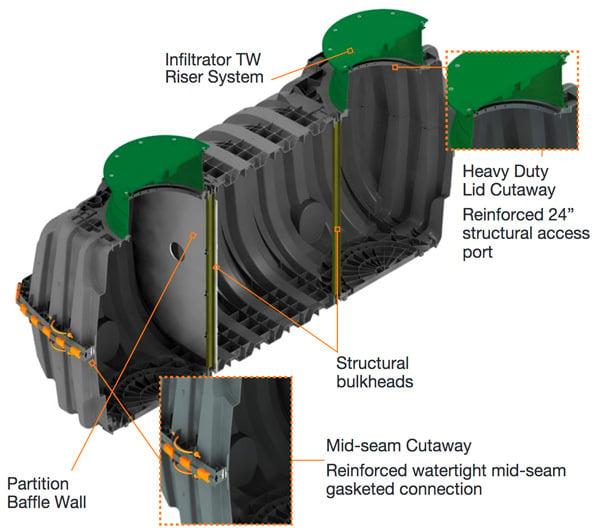 Poly tanks are lightweight and watertight.

Tanks can be delivered at anytime.  The installer can set it in the hole themselves.  The hole does not have to be predug and there is no waiting on a truck.

Poly tanks are ideal for the weekend warrior.

Watertight, no concerns with cracked concrete and root invasion.
Heading 1
62.2"W x 127"L x 54.7"H

Two Access Ports - Each 24"
Working Capacity 1094 gal 
Burial Depth Minimum 6" -Maximum 48"
The two-piece design is
permanently fastened using
a system of non-corrosive
plastic alignment dowels and
locking seam clips.

1500 Gallon Specs
62"W x 176"L x 55"H
Three Access Ports - Each 24"
Weight 501 lbs
Total Capacity 1787 gal
Working Capacity 1537 gal 
Burial Depth Minimum 6" -Maximum 48"
​
​

Strong injection molded polypropylene construction


Lightweight plastic construction and inboard lifting lugs allow for easy delivery and handling



Integral heavy-duty green lids thatinterconnect with TW™ risers and pipe riser solutions

​




Structurally reinforced access ports eliminate distortion during installation and pump-outs


Reinforced structural ribbing and fiberglass bulkheads offer additional strength


Can be installed with 6" to 48" of cover


Can be pumped dry during pump-outs


Suitable for use as a septic tank, pump tank, or rainwater (non-potable) tank


No special installation, backfill or water filling procedures are required


No special water filling requirements are necessary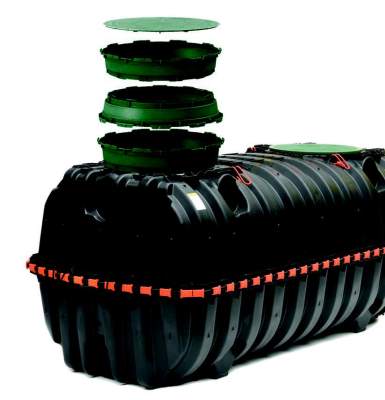 The EZsnap riser is designed to create an easy-to-assemble watertight riser system for septic tanks, pump tanks, and cisterns.
The EZsnap Riser features click and lock technology eliminating the need for assembly tools, sealant/caulk and hardware. The 24" diameter EZsnap Riser is available in 6" and 12" tall sections that nest together making for efficient storage and shipping.
Benefits
Easy to Assemble

​




No Tools or Adhesive


Watertight – Gasketed Connection


Nest Together for Efficient Shipping


Available in 6 and 12 Inch Heights


Strong, Durable, Polypropylene Construction